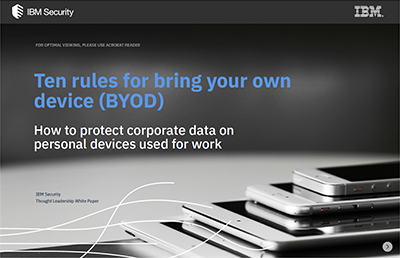 Mix Flexibility with Security
Download "Ten Rules for Bring Your Own
Device (BYOD)" now.
Delivering on the promise of BYOD's streamlined management and cost savings requires a well-written policy and a robust management platform. You likely have more devices accessing your network than you're willing to admit.
They all need to be incorporated into your mobile initiative, their owners need to be identified, and their apps need to be approved. Protecting corporate data while approving personal devices is balancing act that requires a strong strategy.
Rule #2:
Find the devices that are accessing corporate resources