Building a More Effective Back Office
Higher education has been on the leading edge of deploying AI and other smart technologies in classrooms and online. And while technology has greatly enhanced faculty and student experiences, it also has the potential to improve and streamline operations for back-office and administrative functions.
As colleges and universities grapple with decreasing budgets and even adapt to a "new normal" of remote learning environments, they are looking for opportunities to maximize scarce resources. Now is the time to turn to automated tech solutions in the back office that can allow your team to do more with less, without sacrificing the foundation of personalized services.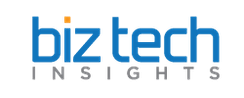 With my back-office technology, I want to: