How to Efficiently Manage Spending for Your Remote Workforce
You already know the bad news: Tax revenues are down. Fiscal responsibility is under a microscope. And working from home may not be working all that well for everyone.
All this chaos has exposed weaknesses in the systems you've always used to manage spending, which means your financial forecast can start to look challenging. Manual, paper-based processes, for example, can hide expenses and slow you down—and partially automated, siloed systems can't perform as well as modern ones.
If there's ever been a time for new efficiency for AP in your organization, that time is now.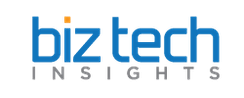 To improve invoice and expense management with a remote workforce, I need to: