Automation has many benefits. Configuration and provisioning processes are consistent and repeatable. IT resources are provisioned much faster. The inconsistencies, errors and rework so common with manual configuration are reduced.
VMware can shed light on the evolving world of IT automation, helping you to understand the expected benefits and key elements of IT automation.
Download "IT Automation for Dummies" e-book.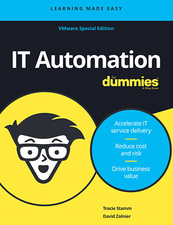 of IT managers want to use automation to provision IT resources faster.