I'm looking to rationalize and consolidate applications and data to: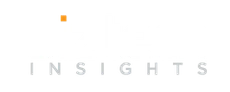 It's a common business problem: Overlapping enterprise applications, different cloud services and multiple copies of the same data. The different applications, cloud services and data your business depends on can grow rapidly out of control. That makes it hard to know if your business is making decisions based on the latest and most accurate information.
IT leaders can combat this sprawl by rationalizing applications and data sources, controlling and standardizing development across functional silos, and making smart technology choices to support future growth.
Ready to Reduce Application Sprawl?